Alev Trends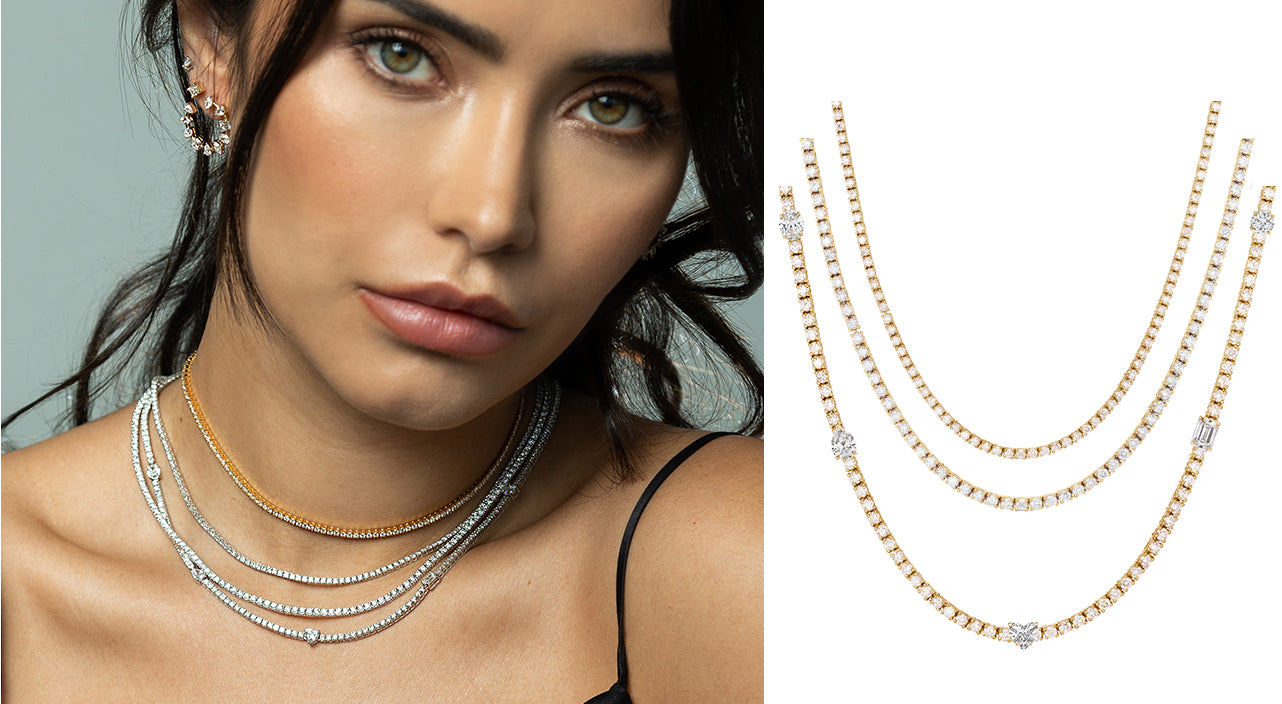 WHAT MAKES A CLASSIC TENNIS NECKLACE A MUST-HAVE
Wearing a Tennis Necklace
Tennis necklaces can be worn with any attire to accentuate your style; they are classic and adaptable. They can be worn for special occasions or as an everyday accessory.
A straightforward tennis necklace highlights your neckline and looks great with a formal or chic dress. Even though the style has been around for a century, it still looks contemporary and timeless.
Can you wear a Tennis Necklace every day?
Tennis necklaces are well-liked for their sophisticated yet basic design. Because they go with everything, wearing them is incredibly simple. Can a tennis necklace be worn every day, though?
Yes, of course! Tennis necklaces can be worn as often as you like, and given their versatility, it is acceptable to wear one daily. They are great with jeans, a sweater or a blouse. In fact, they go well with everything!
Lengths and Names
Tennis necklaces come in a variety of lengths, including choker and longer.
These necklaces fit comfortably around the neck and chest because the strands can bend. They have a lovely, organic quality and will move with you. Tennis necklaces are also referred to as rivière or eternity necklaces. French for "river," "rivière" elegantly describes the fluid motion of this jewelry.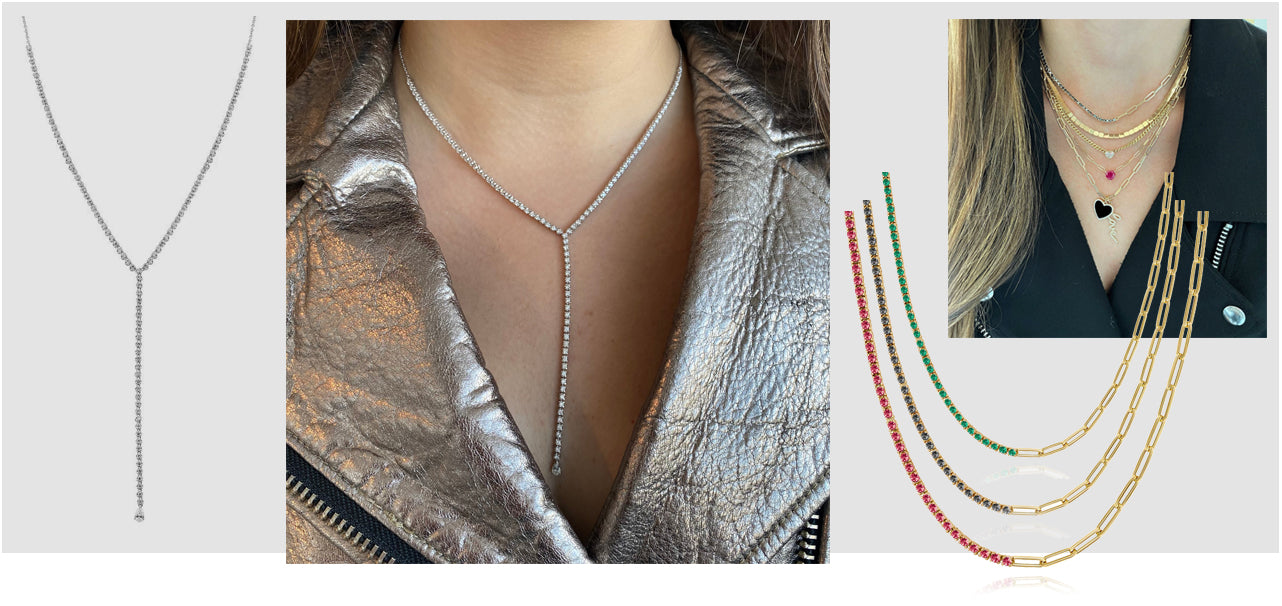 Origin
Tennis necklaces with diamonds are not new. Some believe this jewelry trend first emerged in early nineteenth-century France under Napoleon. However, the link between this kind of necklace and the word "tennis" is much more recent.
The name "tennis necklace" comes from a famous incident during a US Open match. American tennis player Chris Evert's single-strand diamond bracelet fell from her wrist while she was playing. Famously, she halted the contest and insisted that it resume once the bracelet was located and found. Following this widely reported incident, this jewelry design for bracelets and necklaces became known as "tennis."
How Common Are Tennis Necklaces?
Tennis necklaces are gaining popularity steadily. They continue to appear in the newest fashions and on red carpets and runways dressed like celebrities.
These short yet stylish necklaces are becoming very popular among women to wear with their outfits for work, date nights, and running errands. This is one of the very few pieces of jewelry you can wear with anything.